The American Hotel & Lodging Association announced a leadership change this week appointing the AGLA's Executive Vice President of Global Marketing and Brand Strategy, Lauren W. Kulikowski as CEO.
The "ahla report" is an annual report that AHLA releases. It includes a list of the leadership changes in the association over the past year.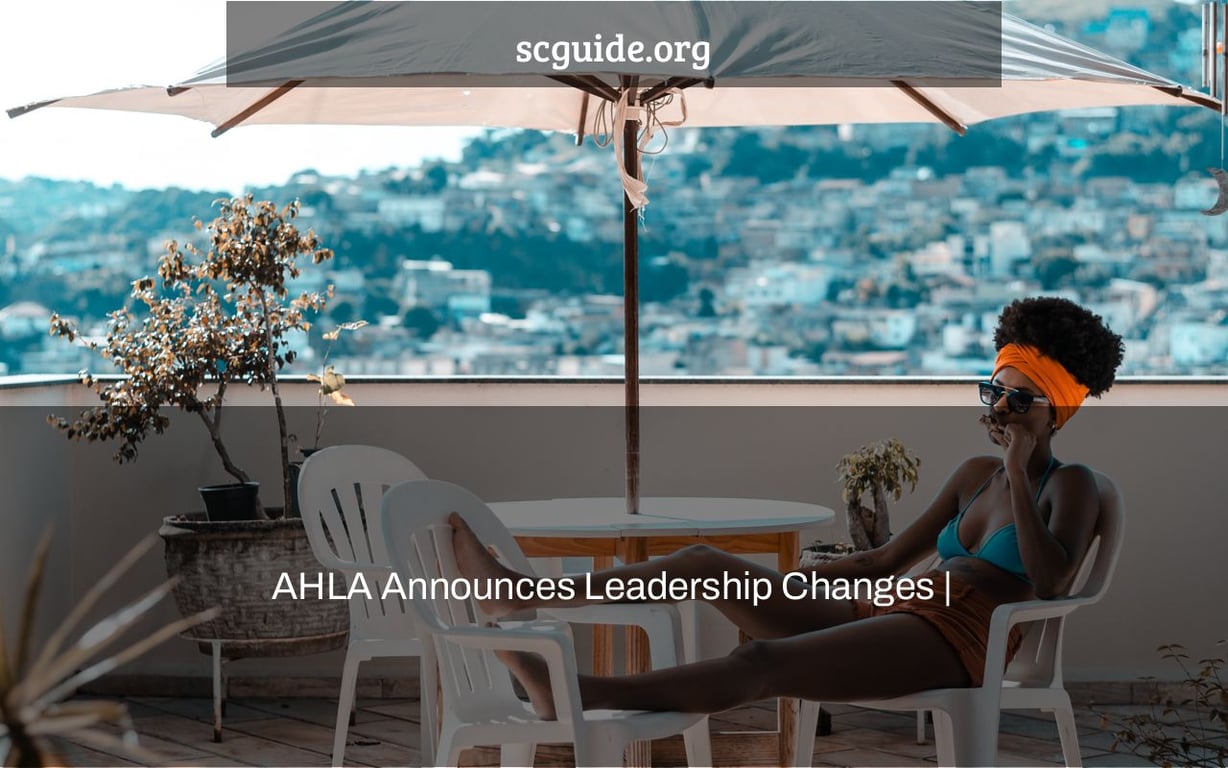 The American Hotel & Lodging Association (AHLA) announced its 2022 Officers, Board of Directors and Executive Committee.
As tourism recovers from the coronavirus epidemic, AHLA is developing a new strategy plan to steer the association's future, and its leadership core comprises senior professionals from all areas of the hospitality industry.
ADVERTISING
Apple Hospitality REIT, Inc. CEO Justin Knight takes over as chair of the board from Hyatt Hotels Corporation CEO Mark S. Hoplamazian, who served as chair for the previous year and now serves as immediate past chair.
What's Hot Right Now
Leslie D. Hale, CEO of RLJ Lodging Trust, has been made vice chair, and Hilton President of Global Development has been promoted. The AHLA Foundation Board of Trustees has appointed Kevin Jacobs as secretary/treasurer and RLJ Lodging Trust Executive Vice President Tom Bardenett as chair.
"As we look to the future, I'm immensely pleased of the breadth of expertise our Officers, Executive Committee, and Board members bring to the table, and that these people constitute the most diverse collection of leaders in our association's history," said AHLA president and CEO Chip Rogers.
"We are appreciative to these people for donating their time and efforts to help AHLA and our business succeed as we work toward recovery," Rogers concluded.
In 2022, the following new board members will be nominated to two-year terms:
—B.F. Saul Company Hospitality Group President Mark Carrier
—Antoine Chahwan, Four Seasons Hotels and Resorts' President Hotel Operations, Americas East
—Greg Friedman, Peachtree Hotel Group's Managing Principal and Chief Executive Officer
—Greg Juceam, ESA Management LLC's Chief Operating Officer
—Daniel Kornick, Chief Information Officer, Loews Hotels & Co. (representing HTNG)
—Rockbridge Holdings CEO James Merkel
—Lynn D. Minges, President & CEO, NCRLA (representing ISHA)
—Hawkeye Hotels President Ravi Patel
—Keith Pierce, EVP, President Franchise & Development, Sonesta International Hotels Corporation
—Amb. Gordon Sondland, Provenance Hotels' Founder and Chairman
—Jonathan Stanner, President & CEO, Summit Hotel Properties, Inc.
—Richard Stockton, President & CEO, Braemar Hotels and Resorts
—Larry Trabulsi, EVP & Managing Director, CHMWarnick (representing HAMA)
In addition, the AHLA Executive Committee, which acts as the association's primary governing body and directs its policy agenda, welcomed five new members. The following people have been added to the Executive Committee as new members:
—Lawrence Cuculic, President & CEO, Best Western International, Inc.
—Aimbridge Hospitality President and CEO Michael J. Deitemeyer
—Carlos R. Flores, President & CEO, Sonesta International Hotels Corporation
—Sheila C. Johnson, Founder & CEO, Salamander Hotels & Resorts
—Vision Hospitality Group Inc. President and CEO, Mitch Patel
Watch This Video-
The "ahla members" is a new leadership team that was announced by the AHLA. The team will be taking over from current president and CEO, David G. Kaloyanides, who has been with the company for two decades.
Related Tags
ahla business travel
ahla staff
ahla human trafficking
ahla certifications
american hotel and lodging association objectives