Hilton La Romana is the modern, largest resort in the area and has been recognized by Forbes as one of "The World's Best All-Inclusive Resorts." A wedding at Hilton La Romana offers an unforgettable experience with a choice of over 10 different ceremony locations. It provides all amenities for romantic celebrations including outdoor gardens, dining areas, private beaches and more to ensure your day is perfect.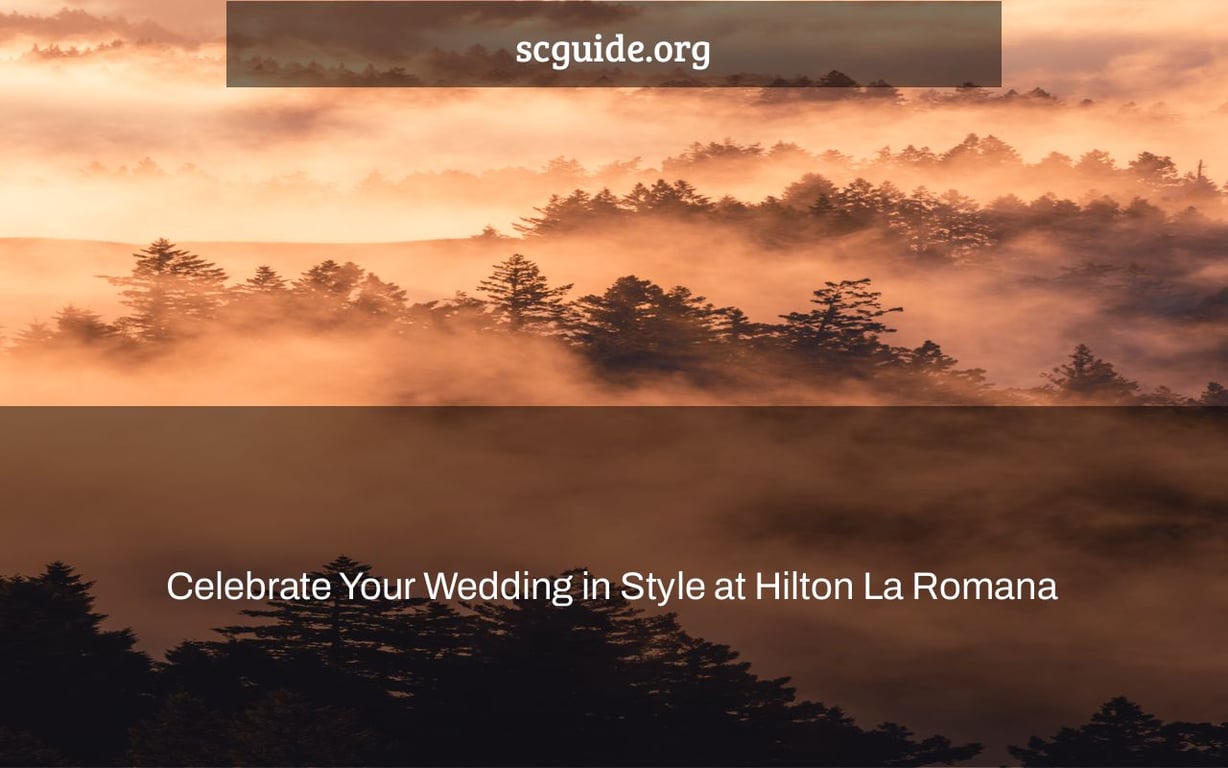 Celebrate your wedding in style at Hilton La Romana. The hotel offers a variety of wedding packages that will make planning your big day stress-free.
When couples consider a destination wedding, their thoughts often turn to bright sky, ocean vistas, and white-sand beaches. However, if the bride and groom want to entertain a bunch of guests, convenience is also a factor.
The Dominican Republic provides vacationers with the stunning landscape they want, and it's also not difficult to reach, since various airports throughout the United States provide nonstop flights to Punta Cana.
ADVERTISING
With an oceanfront location, several wedding packages to choose from and a talented wedding team, Hilton La Romana Resort & Spa offers everything a destination wedding couple might need. Couples can choose to host their event at this adults-only property or head next door to Hilton La Romana Resort & Waterpark for a family-friendly experience.
The Intimate Elegance option is ideal for those seeking for a little party. This complimentary bundle includes flowers and cake and enables couples to hold a little event with up to 10 loved ones. During your stay, you'll also get a couples massage and a romantic seaside supper for two.
Brides and grooms hoping to take it up a notch can choose the Lavish & Opulent package. Along with all their closest friends and family members, couples enjoy an oceanfront ceremony followed by a private dinner reception. A romantic couples massage on the beach is included with this option as well.
The Hilton La Romana staff has also created a South Asian Wedding package that combines age-old customs with contemporary celebrations. The skilled wedding consultants, who are certified by the South Asian Wedding Institute, aid couples in bringing this four-event celebration to life in paradise.
The beach gazebo wedding setup at the Hilton La Romana.
Whatever style of wedding ceremony couples choose, Hilton La Romana can accommodate them. Brides and grooms may pick the wedding package that best suits their demands, and the flexibility enables them to personalize it by choosing the venue, particular décor, and other unique touches.
To top it off, choosing to get married at the all-inclusive Hilton La Romana means couples can kick off their honeymoon right away, as they'll already be in paradise. Or, if they'd like to switch things up, they can head over to one of Playa Hotels & Resorts' other Dominican Republic properties for their honeymoon.
Contact a travel adviser or send an email to [email protected] to start organizing your romantic vacation wedding.
The "dreams la romana wedding" is a destination that offers the perfect atmosphere for your special day. The resort combines natural beauty with modern amenities to create a memorable experience that you and your guests will remember for years to come.
Related Tags
hilton la romana wedding reviews
la romana wedding venues
map of hilton la romana
hilton la romana adults only restaurants
best destination wedding locations in dominican republic