Alex Pinelo, AmaWaterways' newly promoted Senior Vice President of Sales and Marketing as the company prepares for its fifth trip in 2019.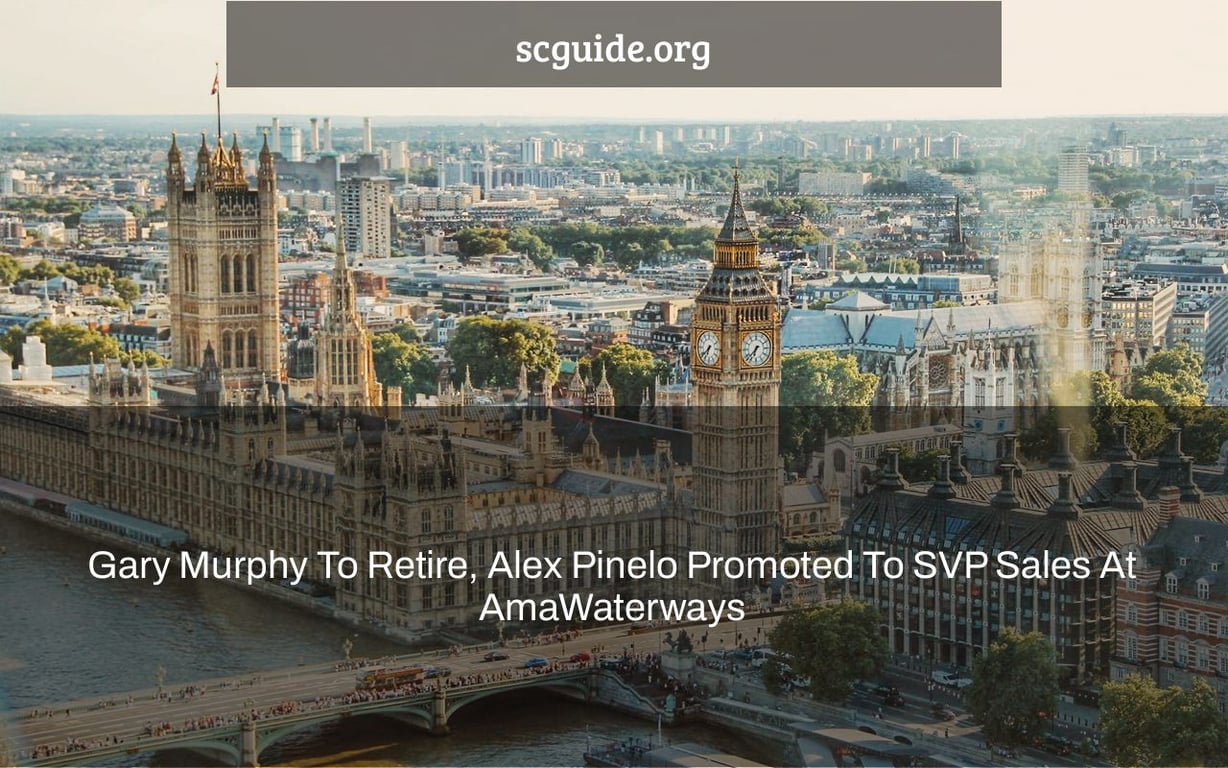 Gary Murphy, senior vice president of sales at AmaWaterways, has announced his retirement, effective April 1. Alex Pinelo, who has been elevated from vice president of sales to senior vice president of sales, will follow Murphy.
"It's hard for me to use the word "retirement," but I have two interests in life: AmaWaterways and my family, and the time has come for me to dedicate more time to the second," Murphy said.
ADVERTISING
"The Murphys are inextricably linked to Rudi, Kristin, and the whole AmaWaterways family, and we look forward to celebrating with them as AmaWaterways continues to set the global standard for river cruising." As the tourist sector recovers in the next year, AmaWaterways' outstanding management team is in a terrific position to acquire a larger share of the river cruise market."
Gary Murphy joined AmaWaterways in 2009, following in the footsteps of his father Jimmy Murphy, who co-founded the river cruise company with Rudi Schreiner and Kristin Karst in 2002. In 2013, he was promoted to vice president of sales.
He was promoted to SVP of Sales in 2019 and has continued to play a key role in strengthening AmaWaterways' connections with travel advisors and introducing new support packages to address the industry's ever-changing demands.
Gary spent more than 30 years in the travel business before joining AmaWaterways, working for Group Voyagers in Europe, Brendan Vacations, and Miami Air International as vice president of marketing and sales.
"Gary has contributed significantly to our staff and the AmaWaterways family. AmaWaterways EVP and co-founder Kristin Karst remarked, "His unwavering regard and support for the travel advisor community has been important in developing the strong ties and mutual trust we have with our national account partners."
"While we will miss Gary's knowledge, excitement, and passion on a daily basis, as a co-owner of AmaWaterways, he will continue to serve on our board of directors as a representative of the Murphy family, along with his sister Susan." Under Gary's direction, the AmaWaterways sales team has grown and evolved enormously, and we are very eager to see what the future holds as Alex takes on his new job!"
Alex Pinelo has been elevated to AmaWaterways' SVP Sales.
Pinelo became a member of AmaWaterways in 2017. He will continue to lead the AmaWaterways sales team in establishing personal ties with its valued travel advisor partners, drawing on his cruise industry expertise.
Murphy's retirement and Pinelo's elevation come at an exciting time for AmaWaterways, which is gearing up for the start of its 2022 European season in mid-March. The fleet's expansion plans are in the works, including the continuous construction of AmaMagdalena, which is set to launch in early 2024 on Colombia's Magdalena River.
"Gary will always be a reliable collaborator and, more importantly, a family member. "We will miss his wisdom and inventive spirit, but we are looking forward to carrying on the legacy we've established with the Murphy family as we embark on a very exciting new chapter for our company," said Rudi Schreiner, president and co-founder of AmaWaterways.
"AmaWaterways is looking forward to the 2022 river cruise season with optimism and peace of mind, knowing that our ships are completely paid for and our financial position is secure." Last year, we successfully performed 320 river trips, and bookings for 2022, especially for the second half of the year, are looking extremely solid. For the tourism business, good things are on the horizon, and we are prepared."