The Hyatt hotel chain has announced plans to expand its brands in the Americas over the next three years, with a focus on Mexico and Brazil. The company's expansion into these countries will put it within close reach of some of Latin America's most dynamic cities, offering guests more options for travel.
Hyatt announced the 2022-23 brands expansion in the Americas. The company has plans to open new hotels, resorts, and residences across the continent. Read more in detail here: hyatt corporate office.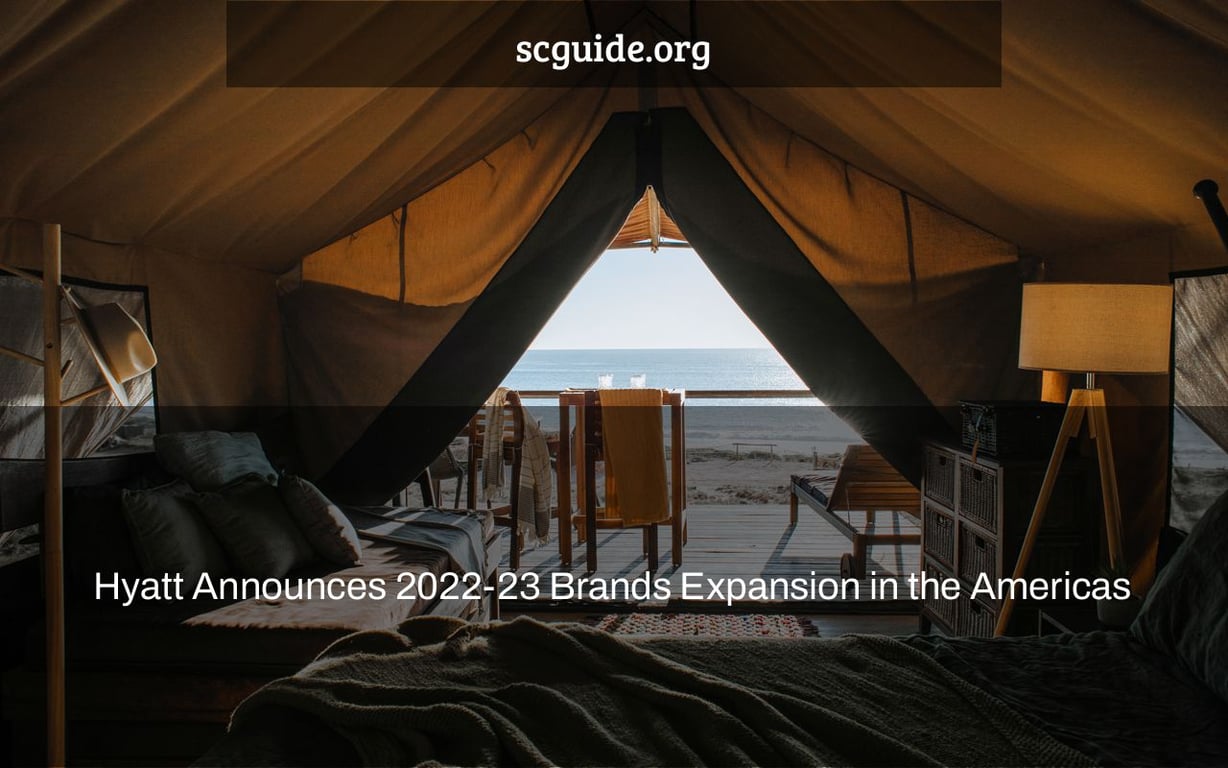 Hyatt announced today its ambitions to accelerate the expansion of its brands throughout the Americas, as well as a number of new properties in the pipeline that will open by the end of 2023.
In response to the continued strong demand for leisure travel, a total of 45 hotels, including AMR Collection and Apple Leisure Group (ALG) brands, will be added to Hyatt's brand portfolio in 2022 and 2023, situated in highly sought-after resort, all-inclusive, and urban areas.
ADVERTISING
What's Hot Right Now
In addition, Hyatt has secured franchise agreements and management contracts for hotels in 11 new markets and 19 current areas throughout the Americas.
"It's never been more vital to listen to our guests, World of Hyatt members, and consumers. "As we continue to recover from the pandemic, we remain very deliberate about where the Hyatt brand footprint grows to ensure we're present in markets that matter most to today's and tomorrow's leisure-focused traveler," said Jim Chu, Hyatt's executive vice president, global franchising and development, in a statement.
"Our pipeline of new properties indicates that Hyatt is well-positioned to meet demand for more leisure travel experiences in places like Cozumel, Panama City, Punta Cana, and South Beach, as well as priority urban destinations like Denver, Montréal, Oakland, and Memphis, where the first Caption by Hyatt hotel will open," he added.
Hyatt plans to expand its brand footprint this year and throughout 2023, capturing current and continued leisure demand in markets that appeal most to its customers, guests, and loyalty members by opening hotels under the Dreams, Hyatt Centric, Hyatt House, Hyatt Place, Hyatt Regency, The Unbound Collection by Hyatt, and Thompson Hotels brands in 11 new markets.
Puerto Rico's Hyatt Regency Grand Reserve. (Hyatt provided the picture)
Consumer demand for resort vacations and all-inclusive getaways in places across the world, as well as luxury hotel alternatives in the Caribbean and Mexico, has lately come to prominence under the leisure travel umbrella. Multiple U.S. resorts saw record RevPAR highs between the end of 2021 and the beginning of 2022, indicating increased leisure travel demand.
Hyatt now has the world's biggest portfolio of premium all-inclusive resorts and luxury hotel assets in the Caribbean and Mexico, thanks to its purchase of ALG last year. The firm plans to significantly expand its range of resorts and all-inclusive products throughout the Americas from 2022 to 2023. The AMR Collection Secrets and Dreams brands, as well as Hyatt House, Hyatt Place, Hyatt Regency Grand Reserve, Hyatt Zilara, Park Hyatt, The Unbound Collection, and Thompson Hotels, have new openings scheduled for the next two years.
Due to increased demand for urban leisure destinations in late 2021, Hyatt intends to expand its presence in high-demand urban areas. Hyatt plans to build hotels in key locations around the Americas in 2022 and 2023, including the first Caption by Hyatt brand hotel in Memphis, Tennessee. Hyatt Centric, Hyatt House, Hyatt Regency, JdV by Hyatt, The Unbound Collection, and Thompson Hotels will be among the brands available.
Visit hyatt.com for additional details.
Related Tags
hyatt hotels near me
the hyatt
hyatt stock