Hyatt has been testing a new mobile payment feature for guests at select locations in the US, but now it's officially available to everyone. With Room Keys, Apple Wallet users can check-in and pay for their stay with one tap of the phone or arrive ready to go through airport security—all without opening up their wallet.
Hyatt has recently announced that they have launched Room Keys in Apple Wallet at six hotels. The new feature will allow customers to use their room key as a payment method for purchases made at the hotel.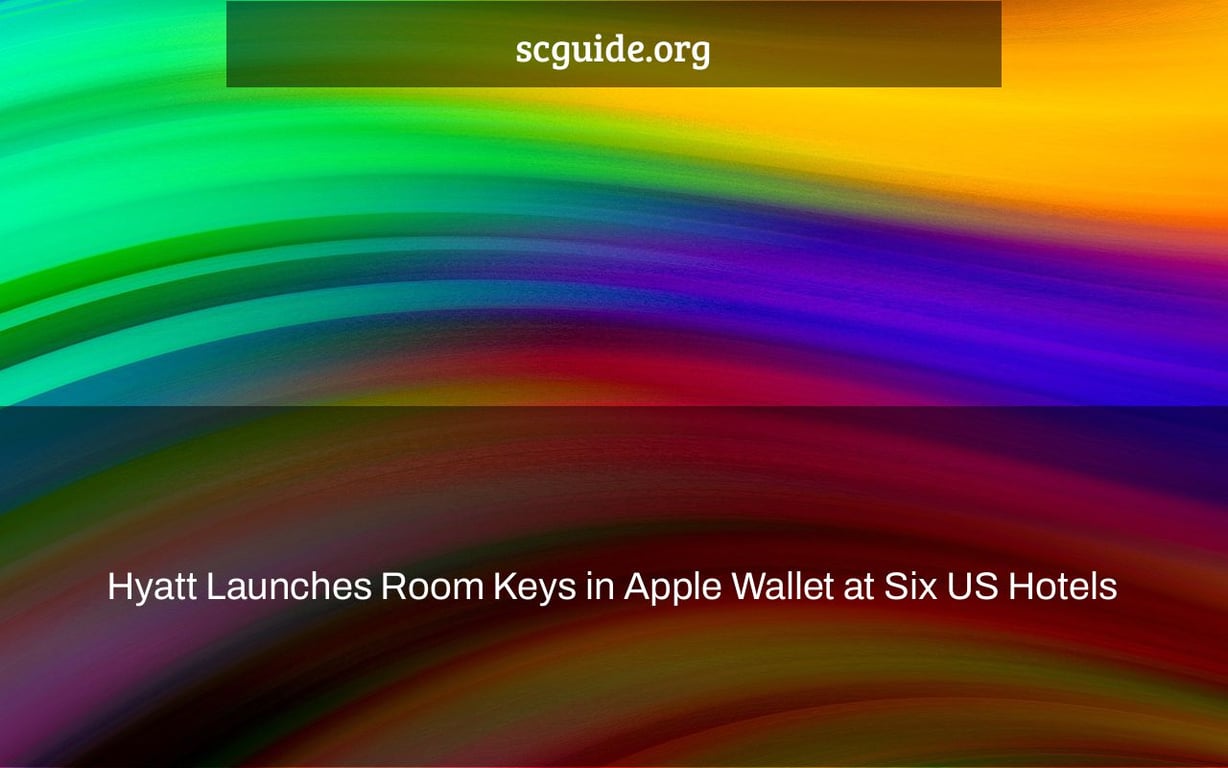 Hyatt Hotels Corporation is the first hotel chain to make room keys available in Apple Wallet for iPhone and Apple Watch.
The new contactless key technology, which is currently available at six participating U.S. hotels, including Andaz Maui at Wailea Resort, Hyatt Centric Key West Resort & Spa, Hyatt House Chicago/West Loop-Fulton Market, Hyatt House Dallas/Richardson, Hyatt Place Fremont/Silicon Valley, and Hyatt Regency Long Beach, allows World of Hyatt guests to unlock their guestroom as well as key card-protected common
ADVERTISING
What's Hot Right Now
World of Hyatt members may use the app to add their room key to Apple Wallet after completing a reservation at a participating resort. When it's time to check in, they'll be alerted. The key is enabled after check-in and displays the guest's room number. Guests who want to obtain entry to key card-protected shared spaces may just hold their mobile near the door's NFC-enabled lock to gain access.
If a World of Hyatt visitor wants to move rooms, extend their stay, or access late checkout, the hotel may update the guest's room key in Apple Wallet remotely, eliminating the need for them to contact the front desk. Guests may deactivate their key and be on their way by completing the check-out procedure using the World of Hyatt app.
Guests may use their room key in Apple Wallet without unlocking their smartphone while using Express Mode. Even if their iPhone has to be charged, they may utilize automated Power Reserve to access their room or communal areas for up to five hours.
The new functionality also makes full use of the iPhone and Apple Watch's privacy and security features. When a World of Hyatt client uses an Apple Wallet room key, the information is never shared with Apple or retained on Apple servers, according to Hyatt.
"Our approach to technology, like everything else we do at Hyatt, begins with listening to our guests and members. They want access to be near-instantaneous, according to what we've heard. When our guests travel, room keys in Apple Wallet are a simple, practical, and safe choice "Hyatt's Senior Vice President and Global Head of Digital and Technology, Julia Vander Ploeg, said in a statement. "We're honored to be a part of the introduction of this game-changing digital experience with Apple. Many consumer innovations reach a 'tipping point,' which results in a shift in acceptance. We hope that our work with Apple on this new approach to room keys in Apple Wallet will accomplish just that."
Watch This Video-
Related Tags
how to use apple pay on watch
could not set up apple pay