In an effort to shed light on the travel industry, Playa Hotels has honored their advisors with a 'Hats Off' event in Las Vegas. The evening of cocktails and dinner recognized five top-level Travel Advisors for their contributions and contribution to the company's success.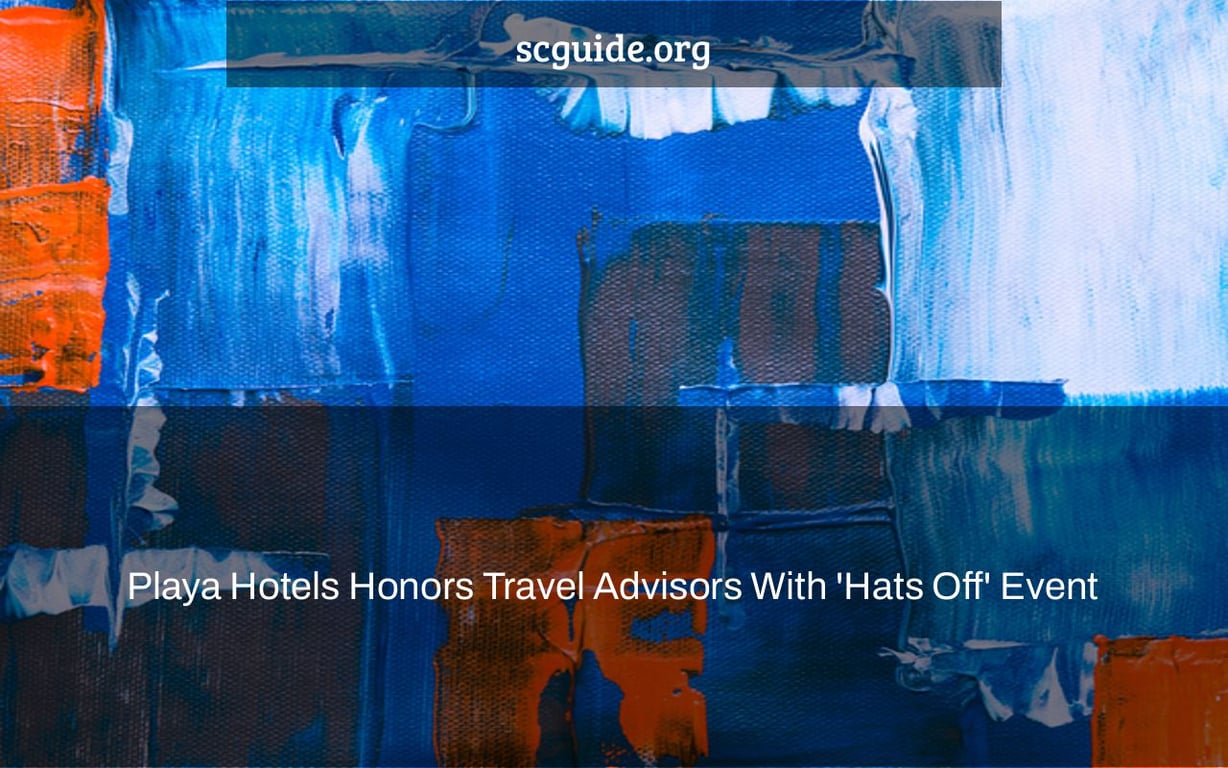 Playa Hotels & Resorts is no stranger to hosting events for travel advisors. The company continues to show its appreciation for the travel agent community even throughout the pandemic. While some companies might have scaled back over the last two years, Playa focused on growing and providing even more opportunities for agents, including revealing the new Wyndham Alltra brand.
Speaking on the topic, Dean Sullivan, Senior Vice President of Sales, Playa Hotels & Resorts, explained that the chairman had a vision and focused on preparing for the long term. Playa developed the Safe Stay program early on and went to work trying to make sure as many people as possible kept their jobs. During all this, the company found a way to grow and developed a new brand for agents to sell.
ADVERTISING
What's Hot Right Now
"We not only made it through, but we thrived…." "We're establishing a brand during the height of COVID, when pretty much everything is shut down, because we knew this day would come," Sullivan added.
According to Sullivan, travel advisers may gain a new client and introduce customers to the all-inclusive experience with this new brand.
"Adding a top recognizable global brand like Wyndham to the Playa Hotels & Resorts portfolio allows Playa to strengthen their already robust list of all-inclusive resorts. Wyndham Alltra creates an opportunity to compete in the upper midscale segment and elevates the experience for the everyday traveler," said Jermaine Humphrey, Business Development Manager, Playa Hotels & Resorts.
The business recently welcomed numerous travel advisers in Cancun for the Wyndham Alltra Cancun ribbon breaking event. In addition to toasting the new brand's success, the advisers took part in a "Hats Off To You" event, in which Playa Hotels acknowledged and praised their efforts.
Ribbon cutting ceremony at Wyndham Alltra Cancun. (Codie Liermann picture)
Suzy Mkhitarian, the owner of Wanderlust Weddings, explained that Playa events are always a great time because Andrea Wright, Playa Hotels & Resorts Vice President of Sales, never fails to get creative with a fun theme for the travel advisors to take part in.
"We like learning about new hotels with our travel companions in a friendly environment where we can get excited and prepare for the event." When it comes to Playa, the question is always, "What theme will they select next?" "It's always my first choice event because we know the resort will be fantastic," she remarked.
The presence of other consultants was also appreciated. Jessica Pressler, owner of Radiance Travel, expressed her delight at seeing the new resort and noted that it is perfect for a family looking for a budget-friendly all-inclusive resort with excellent service on a gorgeous beach.
"I believe the service from the heart sets this hotel apart from others in Cancun. And that goes for my partnership with Playa Hotels & Resorts as well," said Pressler. "The service is amazing not only from the staff at all Playa resorts, but my BDM, the VP of Sales, even team members who don't cover my territory. The Playa Hotels & Resorts team has elevated my business, and they are like family to me."
The ribbon cutting event at Wyndham Alltra was attended by travel consultants. (Codie Liermann picture)
Wright, who has been visiting Cancun since she was nine years old, highlighted her delight at discovering new homes in the region and having something fresh to offer with travel planners' customers.
"With the debut of our new Wyndham Alltra brand, it's fantastic to watch Cancun continuing to flourish." "Wyndham Alltra provides a terrific experience in the upper midscale market, at an affordable price range that appeals to all guests," she added. "Travel advisors and consumers alike appreciate a well-known and trusted brand. It's a win-win situation for everyone. We had a Hats Off To You event to commemorate the launch."