Pekoske has been with TSA for over 20 years, where his experience includes being the Assistant Administrator and Acting Administrator. Pekoske managed security lines during the 2015 Super Bowl in Minneapolis-St. Paul International Airport, which was a major terrorist target at that time as it is one of America's busiest airports and hosts large events every year such as political conventions.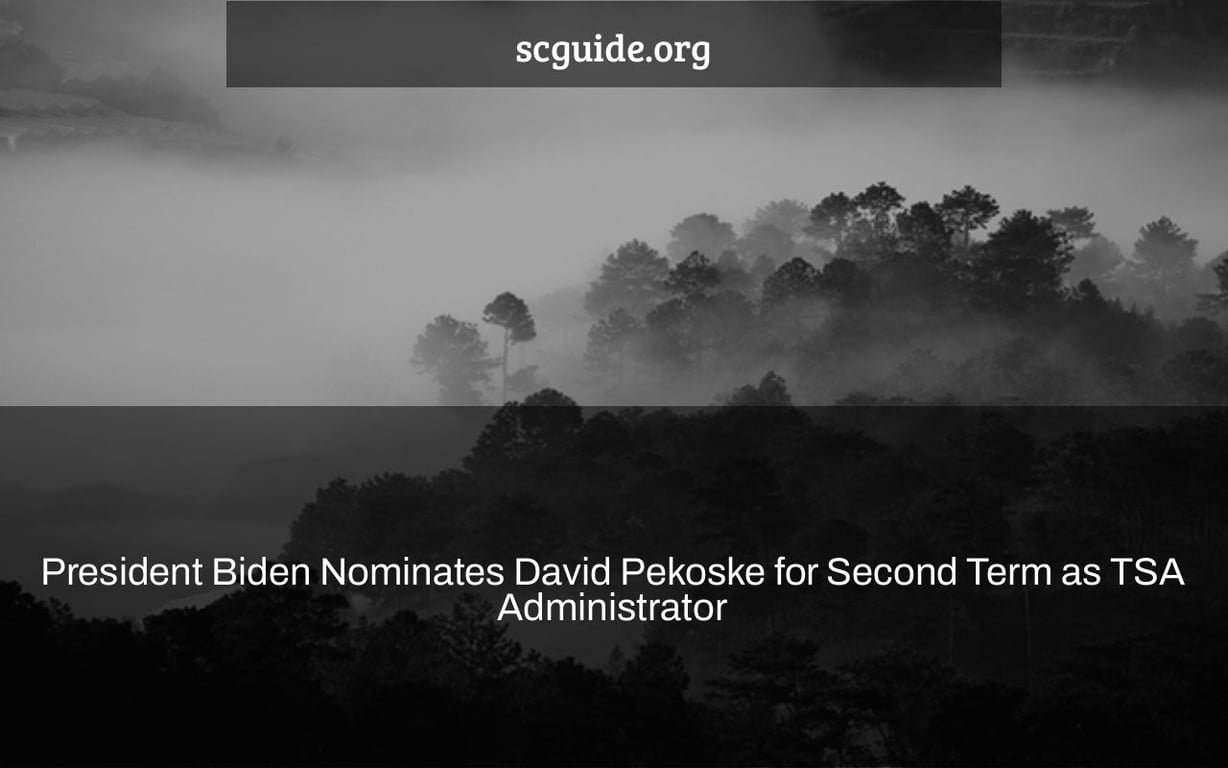 David Pekoske has been nominated as head of the Transportation Security Administration by US President Joe Biden (TSA).
Pekoske will serve his second five-year term as TSA administrator, according to The Washington Post. He was previously confirmed in August 2017. The former Coast Guard vice commander said it was an honor to be selected and that he would back the agency's staff.
ADVERTISING
Currently Popular
Pekoske has focused on keeping the TSA staff, recognizing them for their efforts, and establishing a more diverse group of over 60,000 workers in addition to briefly overseeing the Department of Homeland Security.
"We will continue to work relentlessly to increase employee recognition and compensation, develop a diverse and inclusive TSA culture, and pursue creative techniques to react to growing threats if approved by the Senate for a second five-year term," Pekoske said.
"As Administrator, my first goal has always been and will always be supporting our wonderful employees," Pekoske said.
President and CEO of Airlines for America (A4A) Nicholas Calio issued the following statement in favor of Pekoske's second five-year term as TSA administrator:
"We congratulate David Pekoske on President Biden's selection of him for a second term as TSA Administrator. Administrator Pekoske has done an outstanding job leading TSA through the most difficult era in aviation history while maintaining a safe environment for the flying public, as well as passenger and cargo carriers, over the last five years. He is a remarkable leader who anticipates obstacles, collaborates with stakeholders, and solves problems before they arise. He has found possibilities to develop the agency and optimize its operations during the last five years, making it an even more productive organization in the future. His brilliant vision, relentless dedication, and unshakable collaboration are appreciated by A4A and our members. Under Administrator Pekoske's leadership, we look forward to continue our collaboration with the TSA."
Todd Hauptli, president of the American Association of Airport Executives, also remarked on the appointment:
"We are thankful to David Pekoske for his commitment to continue serving the country, and we encourage fast acceptance of his nomination to head the Transportation Security Administration for a second five-year term."