Puerto Plata has seen a tourism boom in recent years and is now the second most visited beach destination in the Dominican Republic.
The town's location provides easy access to both land-based attractions like nearby caves, historic forts, mangrove forests and coral reefs as well as robust sea transportation options which include direct flights from New York City.
Puerto Plata is rapidly becoming one of the Caribbean's premier vacation spots with its great beaches, rich history, affordability and variety of activities available on land or at sea.
The "fathom volunteer cruise" is a new type of tourism in Puerto Plata. The cruises are designed to take volunteers on an educational and cultural experience.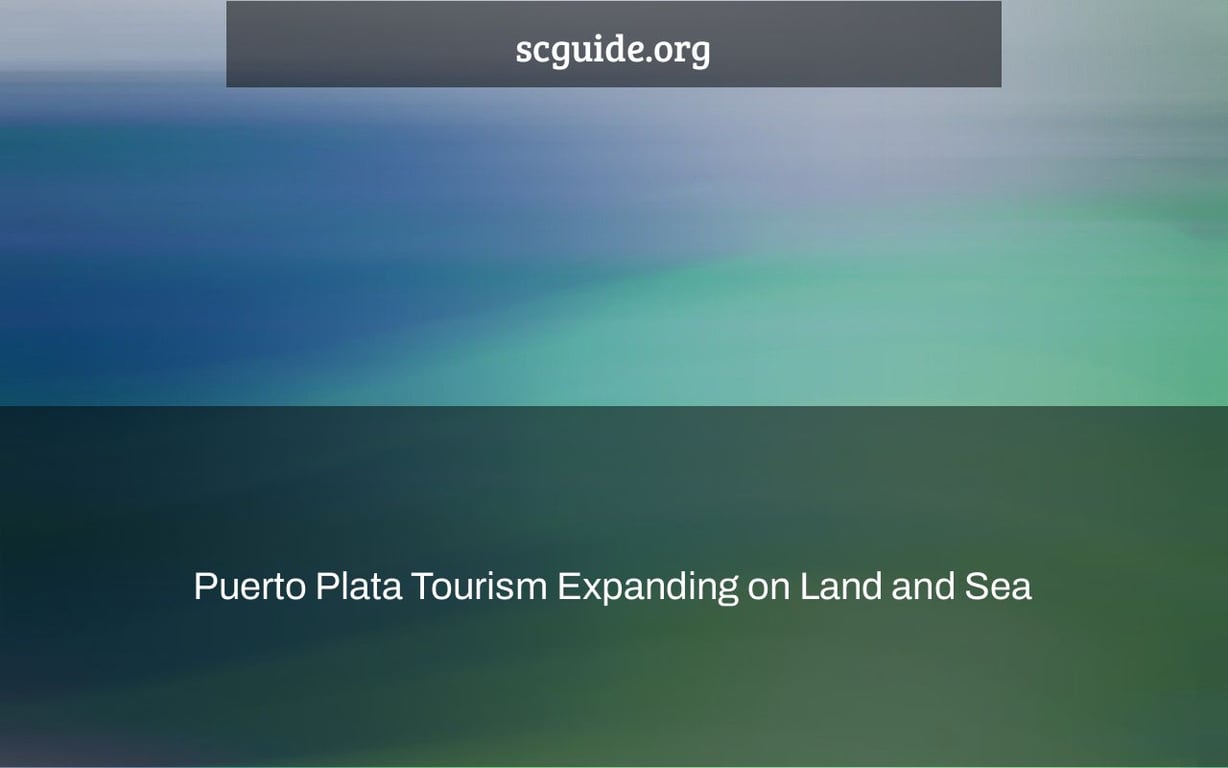 With the recent premiere of a new cruise ship port and the inauguration of a Marriott resort complex in Puerto Plata's Sosua neighborhood, tourism to the Dominican Republic's Puerto Plata province is expected to grow on land and water in 2022.
Following the 2015 completion of Carnival Corporation's Amber Cove facility in Puerto Plata, the recently opened Port Taino facility offers a second dedicated cruise ship port to the area. On January 2, Royal Caribbean International's Odyssey of the Seas docked at Port Taino for the first time with 2,647 passengers.
ADVERTISING
What's Hot Right Now
On December 15, 2021, MSC Cruises' MSC Seashore was the first cruise ship to dock in Taino Bay. The Scarlet Lady, a Virgin Voyages ship, docked at Port Taino on December 21. In addition to Scarlet Lady, Carnival Cruise Line's Carnival Mardi Gras and Carnival Liberty docked in Amber Cove on December 21 with a total of 5,316 passengers and 1,468 passengers, respectively.
According to government authorities reported in a Dominican Today story, these calls boosted the total number of cruise ship guests to Puerto Plata to more than 10,000, the highest amount in a single day. In 2022, Royal Caribbean International, Norwegian Cruise Line, Oceania Cruises, and Regent Seven Seas Cruises are all expected to dock in Taino Bay.
The Ocean Club, a Luxury Collection Resort, Costa Norte, a 68-suite residential-style resort, opened on December 19 at Marriott International. A two-level beachfront pool complex with two pools, a spa branded by French business L'Occitane, and a private beach are among the property's attractions, which include four-bedroom penthouse apartments.
Agua Azul, an Asian-Peruvian fusion restaurant; the Wine Cellar, which serves small nibbles, speciality wines, and aged rums; and Peperoni Costa Norte, which serves Italian specialities and international cuisine, are among the dining alternatives.
According to government authorities, the Ocean Club is one of three hotels on the Dominican north coast that the Ocean Club Group, a conglomerate of Dominican and foreign investors, is spending $350 million to create and run via a partnership with Marriott.
Check out our interactive guide for the most up-to-date information about travel throughout the world:
---
---
Subscribe to the daily email for the most up-to-date travel news, information, and offers.
Watch This Video-
The "Dominican Republic Beaches" is a destination that is becoming more popular with tourists. Puerto Plata has been expanding on land and sea to attract visitors. Reference: dominican republic beaches.
Related Tags
dominican republic tourism
puerto plata
tourism