The United States issued a warning to its citizens of potential terrorism threats in Russia and Ukraine, who were planning on going for vacation. The warning is the first step before possible travel restrictions are put into place.
The "us cruises" are canceling scheduled stops in Russia, Ukraine and the Baltic states.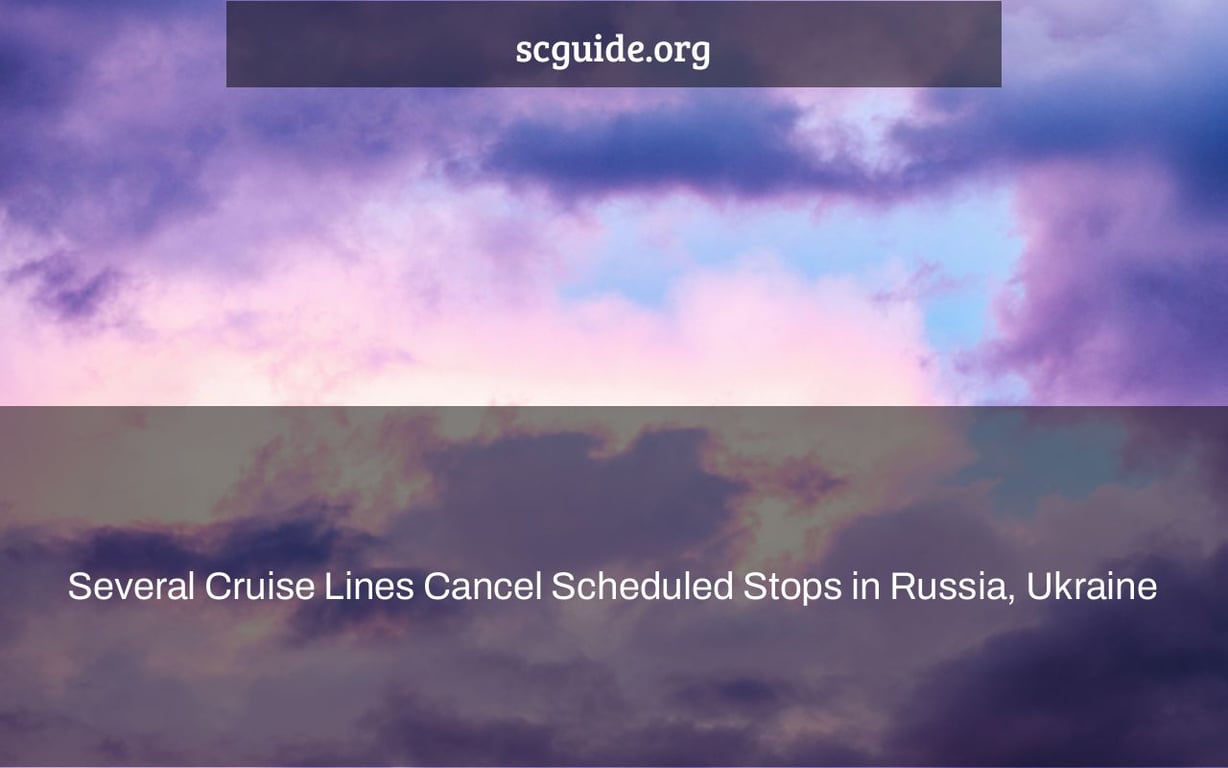 Due to the current conflict, many cruise companies have changed or canceled planned sailings that included stops in Russia and Ukraine.
According to Reuters.com, Norwegian Cruise Line Holdings said that sailings to St Petersburg for all of its brands—including NCL, Oceania, and Regent—have been changed, with new stops to be announced shortly.
ADVERTISING
What's Hot Right Now
Viking and Atlas Ocean Voyages have also announced that St Petersburg would be removed from their itineraries this summer, with the latter replacing the Russian city with alternative ports in Finland and Estonia.
"We have changed our journeys due to the instability in Eastern Europe," Atlas President Alberto Aliberti stated. "Guests will appreciate these one-of-a-kind and seldom seen sites, as well as intensive shore excursions that showcase the Baltic's varied cultures and magnificent scenery."
The cruise company Regent Seven Seas Cruises was obliged to cancel the most stops in Russia, including excursions to the Solovetsky Islands, Arkhangelsk, Murmansk, and St. Petersburg, as well as Odessa, Ukraine.
Oceania authorities said that Russian and Ukrainian ports will be withdrawn from 2022 itineraries, while Viking River Cruises announced that all departures from Kyiv, Ukraine, and Bucharest, Romania, for 2022 would be canceled.
Windstar Cruises has made changes as well, canceling all Black Sea sailings and cruise itineraries. The company announced that it would substitute stops in St. Petersburg, Russia, with calls at a non-Russian port on its Baltic itineraries. The modifications will be communicated to guests and travel advisers.
A Viking spokeswoman informed Cruise Critic, "We are now examining itineraries that stop in Russia in 2022, which will need adjustments." "Viking Customer Relations will contact all affected guests and their travel advisers when required modifications are made."
Princess Voyages has changed the itinerary of 24 cruises to avoid stopping in St. Petersburg, Russia. Popular sites such as Stockholm and Visby, Sweden, and Gdansk, Poland, will be replaced depending on the schedule. Princess has said that it would preserve travel agency commissions on fully paid reservations.
Six cruise itineraries that were supposed to visit Russian ports this year have been changed by Holland America Line. The corporation said, "We stand for peace, and our thoughts are with those who are under danger."
The five sailings that would have visited St. Petersburg, Russia, will instead visit Baltic ports such as Riga, Latvia; Klaipeda, Lithuania; and Visby, Sweden, with an overnight stop in Stockholm, Sweden. Instead of visiting Vladivostok, Russia, the cruise will stop in Busan (Pusan), South Korea.
As soon as the procedure is complete, booked guests and their travel advisers will be notified of the modifications. The cruise company will continue to monitor the situation and, if necessary, make improvements.
Due to the situation in Ukraine, Sea Cloud Cruises decided to cancel the Sea Cloud Spirit's visits to St. Petersburg this year. Originally, the city was on four Baltic Sea itineraries. For the June and July excursions, Sea Cloud Cruises will create a new itinerary.
Six Seabourn Ovation cruise itineraries that were initially slated to visit St. Petersburg, Russia this year have been changed. On impacted sailings, booked passengers and travel advisers will get updates and particular facts relevant to their booking. Seabourn.com will shortly have the new itineraries accessible.
The Ukraine State Air Traffic Services Enterprise reported that the country's airspace had been blocked to civilian planes and that air traffic services had been halted as a consequence of the Russian strike. Airspace within 100 nautical miles of Ukrainian borders, according to the European Union Aviation Safety Agency (EASA), might pose a safety concern to civilian planes.
Frequently Asked Questions
Are cruise ships still going to Russia?
Is St. Petersburg Russia open to cruise ships?
A: Yes, St. Petersburg is open to cruise ships, and has been since its construction in the 18th century. There are many cruise ships that dock at the city every day and passengers can visit different parts of the city on foot or by boat tour
Did Carnival just cancel all cruises?
A: Yes, unfortunately the company just canceled all cruises. All that is left of this once booming industry are some ghost ships and a few memories…
Related Tags
carnival cruise line news
norwegian cruise line news
cruise line stocks