Cruise industry leaders are taking advantage of the recovery in demand by bringing back some popular cruise lines, as well as adding new ones. Sixthman CEO talks about how people can leverage this positive trend to find a truly rewarding vacation experience that meets their needs and budget.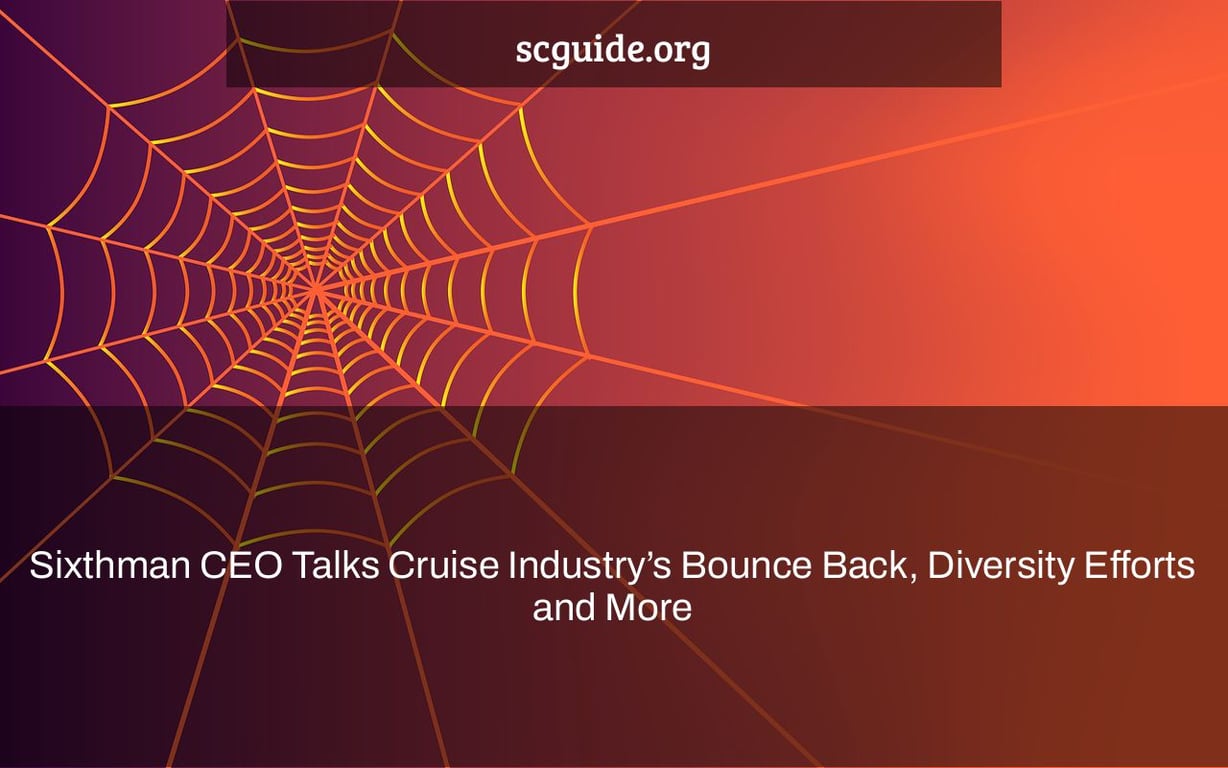 The tourism sector is once again witnessing a demand boom, with cruises among the most sought-after holiday alternatives for 2022 and beyond, thanks to a combination of declining coronavirus infection rates and increased vaccination percentages.
Sixthman, the pioneer in festival and music cruises, is working relentlessly to bring joy back to the high seas while the cruise industry recovers.
ADVERTISING
Sixthman CEO Anthony Diaz guided the firm through the pandemic and talked on a variety of issues, including the cruise industry's recovery in 2022 and beyond, collaborating with travel advisors, diversity initiatives, and more.
Here is the full Q&A session with Diaz:
What's Hot Right Now
(TP): In 2022, the tourism industry will attempt to reestablish some sort of normality, and the cruise sector will be at the vanguard of that effort. What does Sixthman foresee in 2022 vs 2021, and what are some of the company's current trends?
Anthony Diaz (AD): We are very fortunate that both artists and fans place a great value on the unique vacations that Sixthman creates. For both the artist and the fan, the experiences generated on these one-of-a-kind cruises cannot be replicated "in the real world" on land.
Artists are increasingly seeking a stronger interaction with their core fan base and introducing them to things other than their music, film, or sport. Artist brands, charities, podcasts, NFTs, museum artifacts, seminars, panels, recording labels, restaurants, and other things that are difficult to highlight in a typical performance environment may all be highlighted over a four-to-seven-day vacation.
Fans now have a direct link with their idols via social media and are yearning for chances to engage in person in a "one to one" way beyond the "one to many" structure concerts provide. Due to testing, immunizations, and a comprehensive set of health and safety standards, cruising has shown to be one of the safest ways to experience live music since our return. Sixthman has already confirmed 16 high-profile music festivals at sea for 2023, with more on the way, bringing us closer to our objective of over 20 full-scale events at sea next year. In 2022, there will be a total of 12 events (nine festivals at sea, one resort festival, VIP Services at a Vegas Festival and a Songwriter Camp in Nashville).
Due to Covid, we were only allowed to have six events at sea in 2021 and seven in 2020. Our previous high-water mark for the number of events in a single year was 18 in 2019, with 16 cruise festivals and two resort takeovers, so 2022 will be close to that, and 2023 will surpass it.
It's clear that there's a demand for it. Our events are driven by passion, and I don't see that passion waning in the future; in fact, the realization of how important it is to connect with others in person who share your values, as well as prioritizing how people spend their precious spare time after the pandemic, will likely only accelerate the growth of what we do. Individuals were already focused on experiences over the purchasing of "things" before to the epidemic, and I expect this trend to continue.
TP: Sixthman has a reputation for presenting some of the greatest themed cruises. What are some of the most fascinating cruises planned for this year, as well as those scheduled for 2023 and beyond?
Sixthman has had the honor of serving fans of some of the world's most famous musicians, sportsmen, actors, and comedians. The spectrum of events is incredibly vast, ranging from Jon Bon Jovi and KISS to The Walking Dead television show and Blues, Wrestling, Hip Hop, Country, and Wellness, but their popularity is due to the enthusiasm these specialized groups maintain.
As we look forward to 2023 and beyond, we'll be focusing on the Moments we want to create for our passengers and artists, rather than simply the journeys. While chartering a ship requires a financial commitment, making the events as unique as we have been able to make them over the last 20 years and 150 festivals at sea requires a committed and highly experienced staff. We've been fortunate enough to attract and maintain a group of the most brilliant individuals on the world, people who were born to serve others and live to create moments that will last a lifetime.
Infographic created by Sixthman. (Photo courtesy of Sixthman Media)
So, watching the team shine and serve the visitors, artists, and one another is what motivates me the most. It's amazing what they can do when they band together to help others. We create moments that make life rock and memories that last a lifetime, and as a result, we've earned the title of dominating worldwide leader in maritime festivals. To keep that title, we'll strive tirelessly to innovate in all aspect of the business.
TP: Do you believe Sixthman is prepared for the flood of reservations now that the CDC has lowered its warning level for the cruise industry?
AD: The response to our events has been phenomenal. The bulk of our 2022 events will be fully booked (with a few exceptions in February and March). We set a new record for the quickest sell out of a cruise at Sixthman when we placed a new cruise on sale recently, EMO's Not Dead, which sails from L.A. this Fall. Furthermore, we already have sold-out events in 2023, such as The Rock Boat. We're fortunate to serve passionate communities who not only look forward to these events every year (we have a 60 percent guest retention rate across all events), but have also expressed how it means something more to them in the aftermath of the epidemic. It's been encouraging to see how they've expressed how important these events are in their life now more than ever.
MORE Cruise Line & Cruise Ship
TP: It's officially wave season. In comparison to 2021, what are the booking levels for 2022? In 2019, relative to pre-pandemic totals?
Sixthman operates in a different way than the typical cruise sector when it comes to event reservations. We don't have a "wave season" since we normally announce the next year cruise during the current year cruise or in a manner that corresponds to our artist partners' schedules. However, as previously said, bookings are up considerably in 2022 compared to 2021, and we estimate bookings in 2023 to surpass the record-breaking reservations observed in 2019.
TP: What efforts have been done to help former Sixthman travel advisors who were directly touched by the pandemic?
While we're looking for opportunities to expand in this area, travel advisors account for a relatively tiny fraction of Sixthman event reservations. We pay a good commission and reach a big audience with a proven high-value experience that customers come to year after year, so we know there's a good incentive to put more effort into working with the trade. To assist generate more business via the travel advisor channel, we're collaborating more closely with the NCL team on Webinars, hosting advisors on board, and special group events.
TP: What efforts is Sixthman doing in terms of diversity, equality, and inclusion?
LIVE LOUD has been our brand from the beginning. Our goal has always been to provide experiences where people of all backgrounds, races, creeds, and colors can join together as a community and be themselves while on vacation. Our objective is to create an environment where our crew, visitors, and artists can LIVE LOUD in their own unique manner.
To add additional rigor to this aim, in 2020, we established an internal team council committed to advancing Sixthman's DEI activities. BE LOUD, as it is known, has made significant progress in increasing diversity among our team members, with a stronger focus on casting a broader net in our team recruitment efforts. This was turned into a monthly lecture series, with our staff hosting guests from many walks of life.
Our Talent team, which curates our event lineups with increased diversity across the board, has applied the same approach. We've also teamed up with other groups to produce new at-sea festivals that will be revealed shortly, and we're extremely eager to provide holidays at sea to audiences that are presently underserved by these sorts of unique voyages.
We've made public commitments to our guest and artist communities, as well as our staff, about what we stand for and what we won't allow at our events, and we're holding ourselves responsible to uphold these principles every day. While we still have a lot of work to do in this area, we are dedicated to continuous development and are certain that by making this a top priority for our organization, we will be able to achieve significant outcomes.